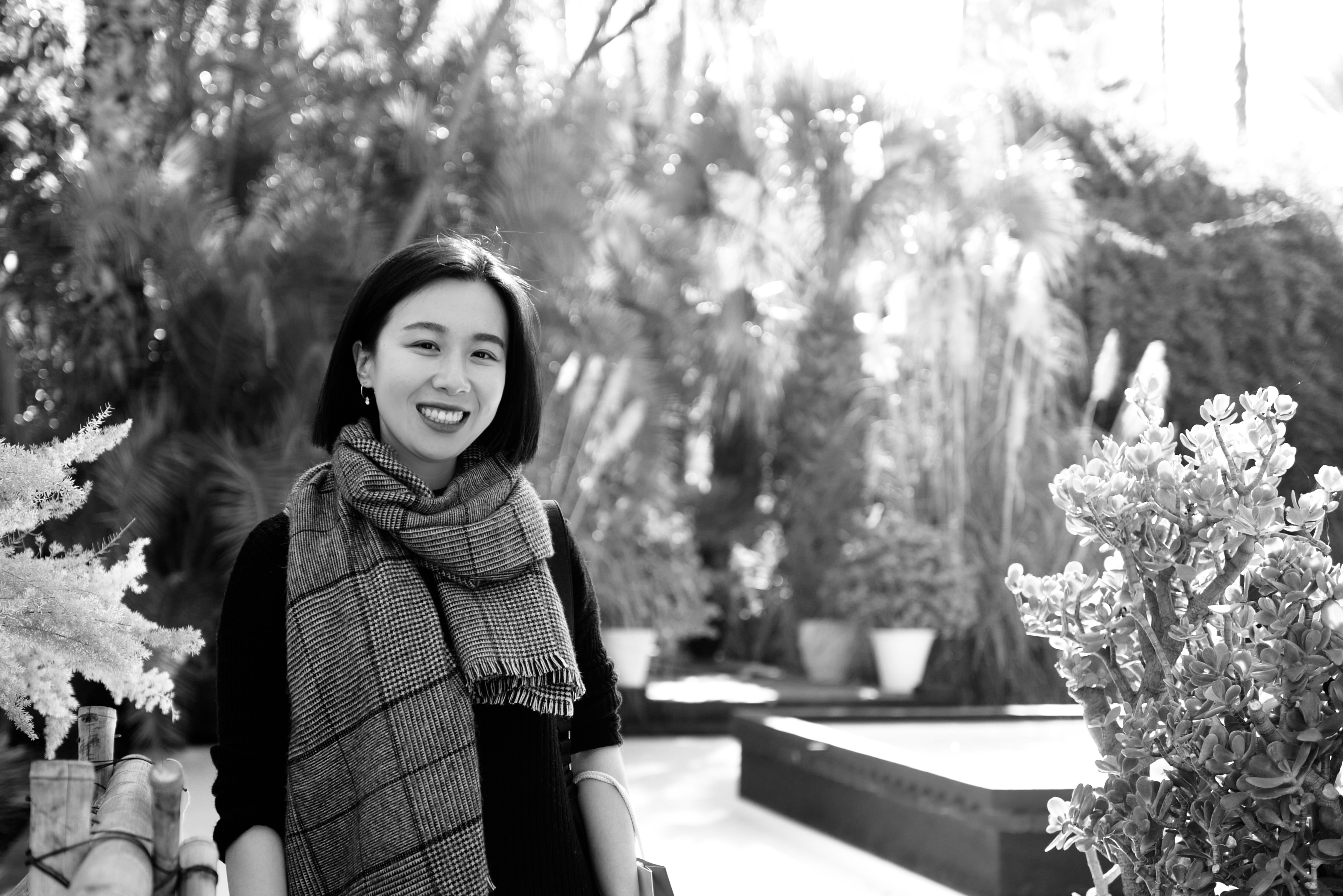 ABOUT

I've always been obsessed with colors, especially green, because of the word "cha" in my name, which means "tea" in Chinese. I have a natural affinity to nature and its plethora of colors. Travel has always been a way to experience new colors, and also new sensations. When I recently traveled to Morocco, everything I knew before disappeared into the Sahara, and all became fresh in my eyes. Another time, I visited Haputale in Sri Lanka and saw a color green like I've never seen before.

The creation of artwork gives me the same feeling as my journeys that are full of surprises. In my design practice, I jump between the worlds of print, media, and 3D spaces to use all my senses to think and to connect with my work and people to tell a story. Design is about curiosity, storytelling, and truth.

My name is Xiaocha, a passionate multi-disciplinary graphic designer from China now in Los Angeles.
CONTACT

Email:
xiaochadesign@gmail.com



Tel: +1 626 429 7726

EDUCATION

09.2017–05.2020
Master of Fine Arts in Graphic Design
ArtCenter College of Design
Pasadena, California

09.2012–05.2016
Bachelor of Fine Arts in Visual Communication
China Academy of Art
Zhejiang, China
SKILLS

Proficient in:
Photoshop, Illustrator, InDesign, After Effects, Lightroom, Glyphs, Cinema 4D, Keynote, and Microsoft Office

Familiar with:
Processing, P5.js, MadMapper, HTML, Premiere Pro, Screen Printing, and XD

Additional skills:
Oil painting, watercolor, photography, bookbinding, letterpress printing, woodworking, laser cutting, and exhibition design
EXPERIENCE

09. 2021 - Now
Jam3 (Los Angeles, California)
Designer

06. 2020-05.2021
Project M Plus (Los Angeles, California)
Graphic Designer

08.2020
&Walsh (New York)
Freelance Graphic Designer

08.2020
Chandelier Creative (Los Angeles, California)
Freelance Graphic Designer

06.2020-05. 2021
Slope Agency (Los Angeles, California)
Freelance Graphic Designer

05.2019–09.2019
SYPartners (San Francisco, California)
Design Intern

06.2016–04.2017
EDUNBURGH International School (Xuzhou China)
Designer

10.2016–01.2017
Leo Burnett Shanghai (Shanghai, China)
Graphic Design Intern

06.2016–12.2016
OPPO (Guangdong, China)
Freelance Illustrator

03.2016–6.2016
China Academy of Art (Zhejiang, China)
Designer

06.2015–12.2015
The A.S.K. Children Theater (Shanghai, China)
Designer
RECOGNITION

2015–2020
ArtCenter College of Design Student Gallery
Aquarium of the Pacific (Identity System)
Wonder is the Salt of the Earth (Poster Series)
Augmented World Expo (Identity System)
_ed Magazine (Editorial Design)

2018–2020
ArtCenter Departmental Scholarship

2016
National Scholarship (China)
China Academy of Art Lin Fengmian Gold Award
China Academy of Art Outstanding Graduate
Excellent Graduates of Zhejiang Province

2013–2016
Excellent Student Cadre
Merit Student Awards
The First Prize Scholarship